Leonie has introduced to me to this very kewl term..."Lazy Bastards Sunday" (or weekend as the case may be). That is not to suggest I never had them BL (Before Leonie)... oh I did (and do)... just didnt have a term ... and now I do! I really love it.

Mind you I am not exactly being lazy... in fact I am being super productive. But it is a fun kinda productive and it is not an obligation! I have NOT A ONE obligation today... JOYIO! So I am sorting my scrapping stuff for a retreat this weekend... two whole nights hanging with the girls... scrapping. Heavenly.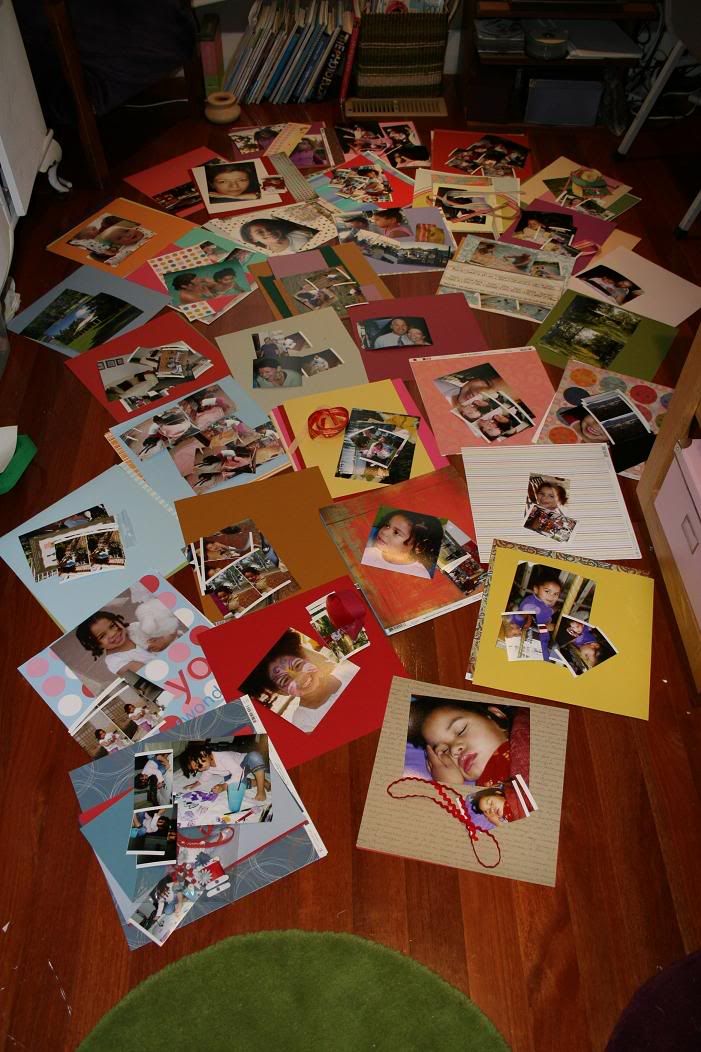 This is it so far.... this will become "super orgainised" kit style format for about 40-50 layouts (yes... there is much MORE than this!) I still need to do. This includes sketches, embellishment packs and journalling. Fantasimo. Perhaps I will only need to take one bag to the retreat. THAT will be nice. AND if it takes me a couple of hours each night this week to hone the packs, thats good, then I wont scrap 'em before the retreat.
But of course I will not actaully complete all these pages over the weekend... they however, will be ready to do at any time in the future. Kewl.
Cause I am one of those peeps who only like to do the NOW stuff... especially when the now stuff is going so well... and some of the OLD stuff holds some unhappy and unpleasant memories. But they need to be done. They are part of my journey. And having them ready to go makes it easier to do them... not have to think about them too much. Just get them done, with honesty and paint *grin*...
So that is my LBS plan ... and perhaps coax my man to take a walk into Manuka... and grap a coffee before the sun goes down.
I hope you all have beautiful Sunny Sunday's too.
Bx