Here are a few pics from this morning.. busy getting ready to go up to Sydney.
Now we are about done.
Got the hire car.
Ready to hit the road.

Kaela and I have managed to pack all of our stuff into inflight baggage... YAH! for us!
Nath has one big one (inside another) clever man! He knows my luggage will spill into his, so the extra suitcase will come in handy.

Tonight we are having dinner with two of my sisters, Lee and Meeges.

Tomorrow we fly into Hong Kong... and our journey begins.

Naturally I have a "mini travel scrapping kit" all prepared and ready for the adventure.

Mikaela and I have our scrap travel journals set to go... City headings are stamped and marked with a ribbon... we are ready to fill in the pages.

Of course I will share all the added contents when we return. JOY :-)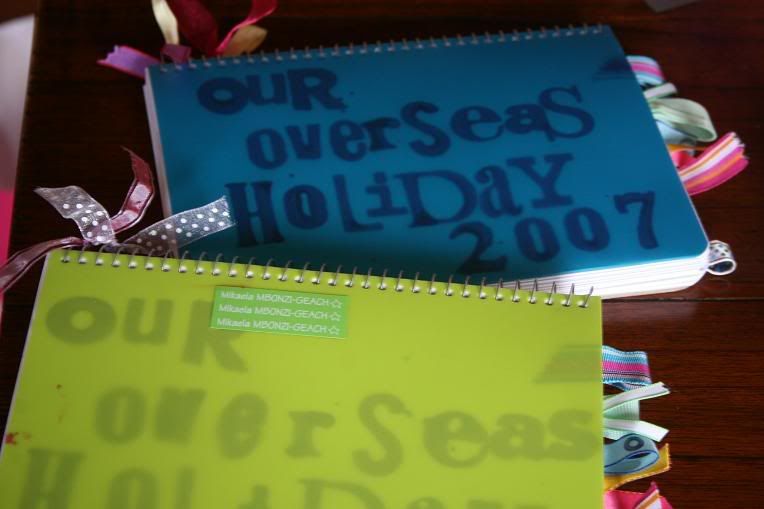 I wish you all happy adventures while I am away. Know that I will be thinking of you all and holding you close to my heart.

I want to take this opportunity to thank all of you who leave me such sweet and heartfelt comments on my blog... I really appreciate them very much. I am seriously considering moving over to typepad so that I can send direct email reply's to comments etc because its just so cumbersome with blogger.

Me, She, He and Babe are off ... catch you on the flip side.
Love and Peace out...
Bx