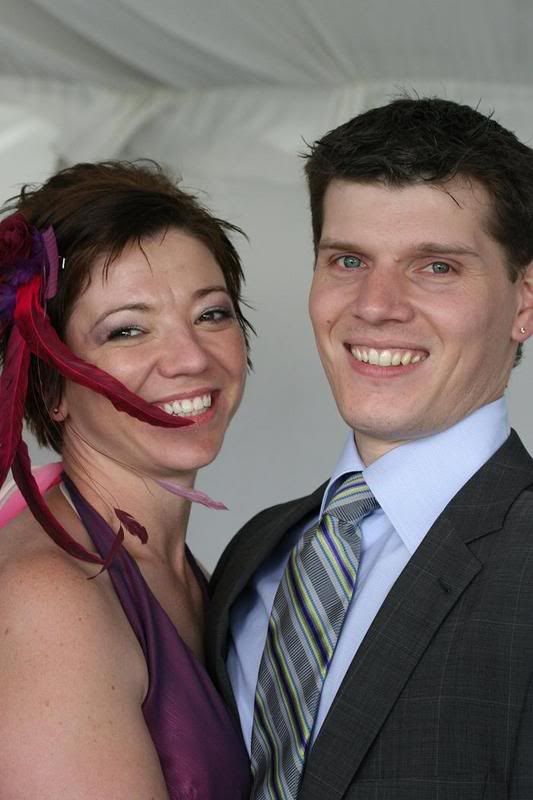 I love
Melbourne Cup Day
...
Nath and his partners
got a table in a
marquee
... we had a buffet lunch and champers.
We made a few bets...
didnt win a thing
!
Still... it was SO much fun !!!
We had a ball.
I met some really fabulous people. And I have my first scrapbooking client, to do commission work for. Exciting stuff indeed!
Unfortunately I only took my macro lens and therefore no full length shots of me in my frock!
Here's to good & fun times.
Bx