Yes, indeed it is effing great peeps! SO GREAT >>> Incredible is what it IS!


It was so special to have Mikaela snorkelling beside me. SHE was SO FUNNY... her first attempt was quite unsuccessful. Nath took her back to the boat. I came back so Nath could go out again.


Kaela was so distraught that she was unable to master the whole "snorkelling in deep ocean within the first 5 minutes of her first attempt... at AGE 5" hilarious for me... NOT so much for her. So she is bawling and upset. With arms crossed upon her chest, stamping her feet, she says to me "I can't do it (points to all adults out on the water)... They can!!!" I respond "honey you are only 5 years old... They are all adults" She retorts "yes and (waves her arm dramatically across the horizon at all the people out snorkelling) they can do it, I can't" How do you reason with that logic?? Yeah, you don't!! *grin*

You can imagine her delight when on her next attempt with me... she had in fact mastered the snorkelling... very well. I will never forget looking down at the reef, the corals, the fish, and then across to my left to see Mikaela beside me... and to see the joy & excitement in her face. Priceless. Amazing. She is an absolute water babe… an Aquarian true and true. She is such a natural. Its just one of those moments that you never forget.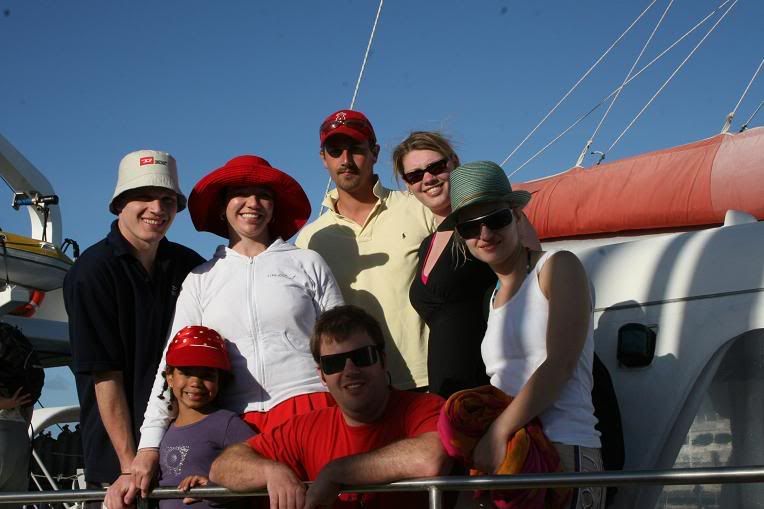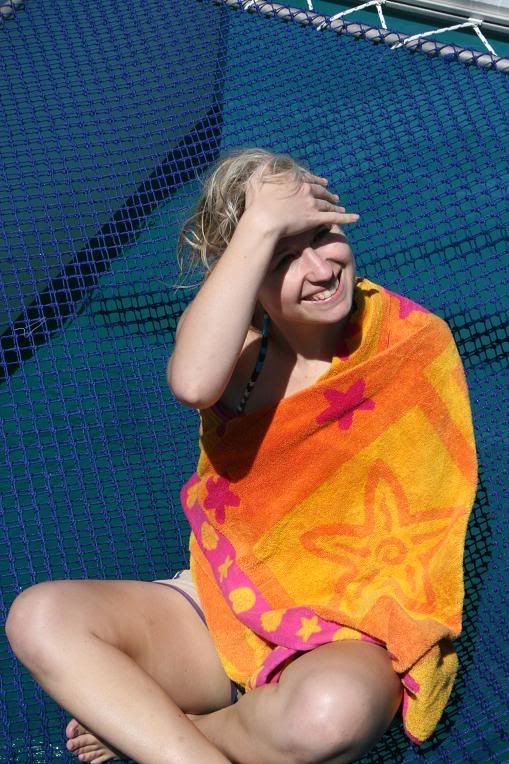 TUCK (aka Tom, Nath's bestie) had us all in stitches on the return home… out on the nets being pounded by the ocean. He soon got sick of it (no-one to talk to) and came inside to chat with Dave and this young welsh guy (his name I can not recall, but he was kewl and he was a mountain biker, so we chatted a bit too… oh and about Damien Rice and his version of "When Doves Cry" {which is splendid} as I had on my ipod). BTW... HE has another album out before the end of this year... look out for "9".

Thankfully Mikaela slept most of the way… and poor Cass (Nath's lil sis) got a wee bit sea sick. Matt (her hubs) took good care of her.

All in all it was a great day in our outdoor water playground.
Peace and Love
Bx