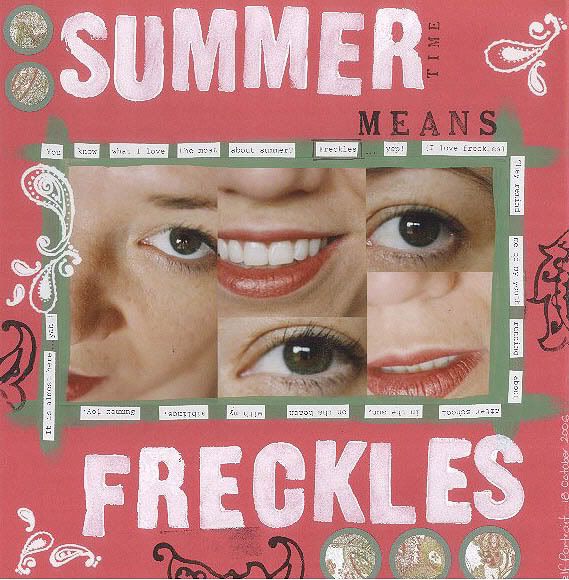 This is the actual layout to the photogathering challenge of Ali's. Which I posted the other day. The journalling around the photos is the same from that post.
It was fun.
Kinda chrismassy feel to the layout.
That was not intentional, trying to pick up the colours in the photos.
I didnt realise how green my eyes were in those photos, unitl I had them printed.
I used Heidi Swapps' fuzzy rub-ons... man they are tough to get on, but well worth it.

Okay... so I just took another look at Ali's newsletter. In line with her example, I have also created this little number...tho I do not have my entire collection of photos at hand, so I did the best I could:



Oh and thought I would share my DailyGuru quotes for today:

"Happiness cannot be traveled to, owned, earned, worn or consumed. Happiness is the spiritual experience of living every minute with love, grace, and gratitude." -- Denis Waitley



"It is not easy to find happiness in ourselves, and it is not possible to find it elsewhere." -- Agnes Repplier
Have beautiful joyful weekends!
Bx