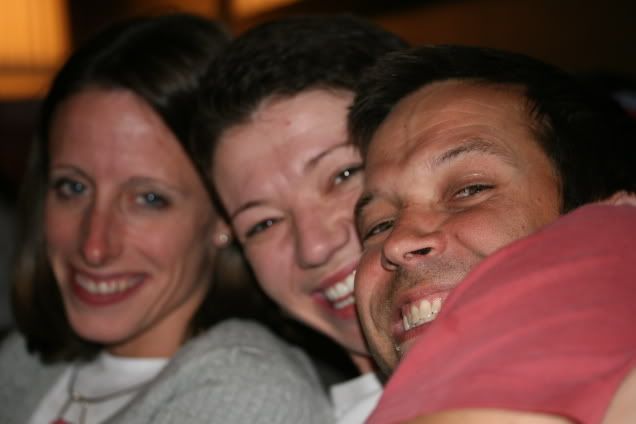 ...Stays on Tour.
But I can share this... "Rock Star Bek" made an appearance on Thursday night!!
And lets just say I have decided that she is now officially in RETIREMENT.

We met Dan (Cathy's hubby)... and had way too much to drink in the hotel bar!


But all in all an amazing experience, which taught me what gorgeous friends I have in these three woman.


There was MUCH excitement... and anticipation of a weekend of scrapping with our heros...
Bx