Of course!
And they were lovely, brilliant and so very down to earth.
Great women!
LOVED THEM. Still LOVE them.
Even more.
They made me CRY.... good, good tears. All weekend. Not just me.. everyone.
These gals have the GOODs!
And *Me and ALi*... we are tight now.
Oh yeah.
Friends and all !
Trick peeps... coffee.
Bahahaha!
Photo of me and Ali to follow.. Kyle has it!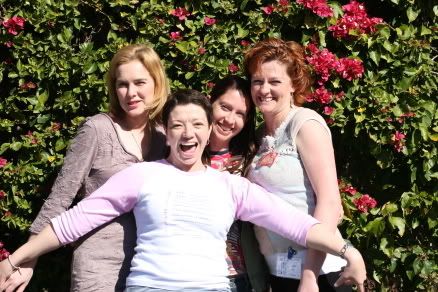 Oiw and my sisterhood.... I have been friends with these wonderful women for 37 years in total... and they TOTALLY ROCK !! BEST Girly weekend EVER. Best weekend ever. ANd to share with them also. Was just pure bliss.
Bx