CHECK OUT ALL THIS STUFF... Aussie Scrap Source had a warehouse sale this weekend. Needless to say I am going back tomorrow too *grin*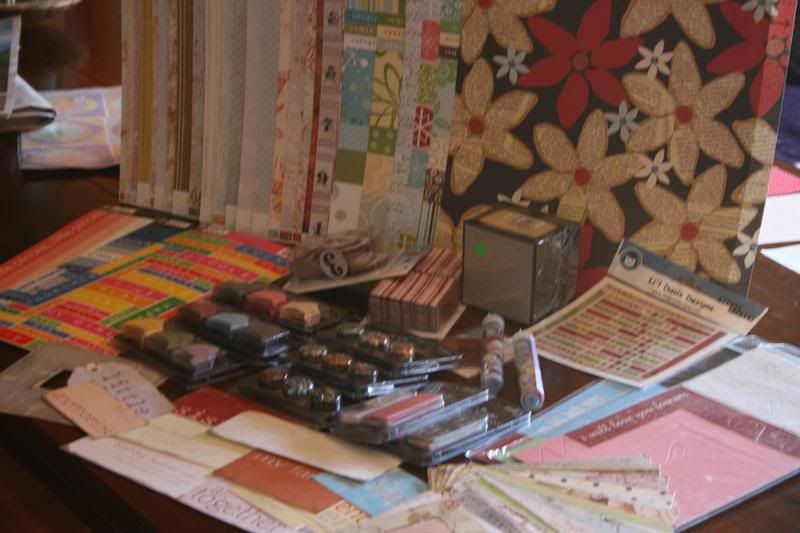 35 Wild Asparagus mini frames cost me a whole $17.50.
Tonnes of paper, mainly Wild Asparagus and Scenie Route @ 80c/page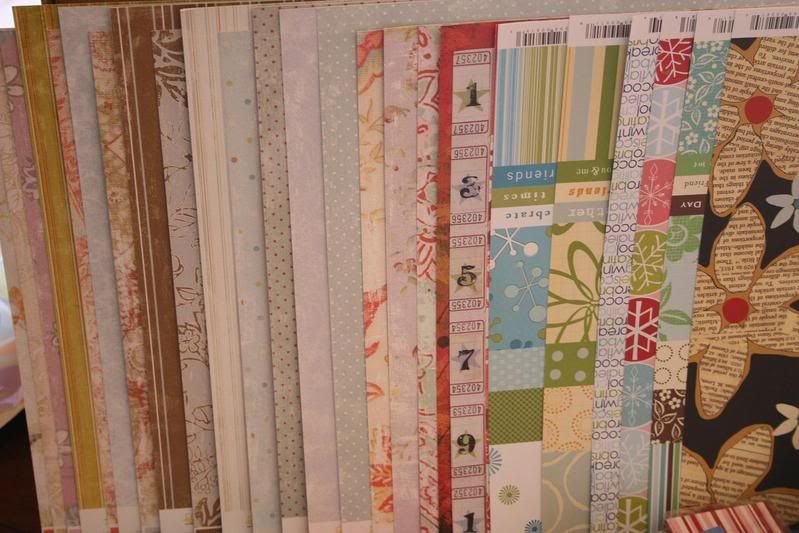 Wild Asparagus tags and poems @ 25c per item.

P.etc stickers @ $1.50 each

Various chipboard letters $5, $6 and $8 each.

Hiedi Swapp Chipboard themes were $3.50 each.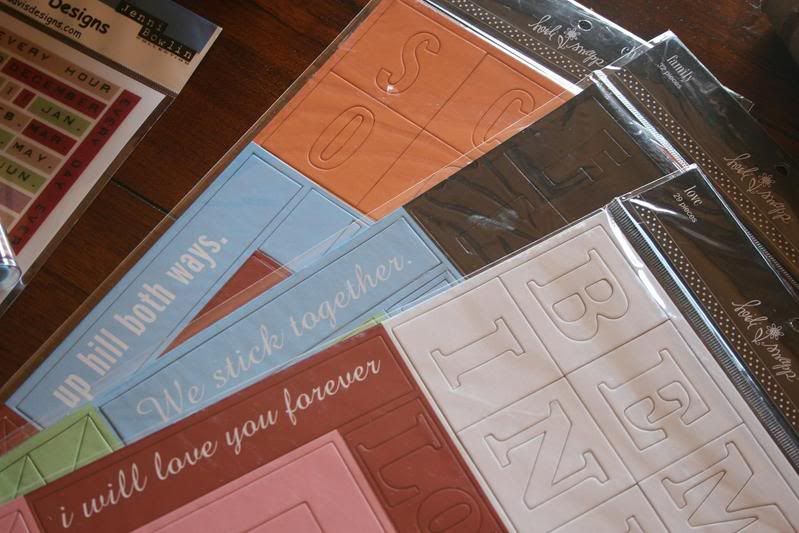 Buttons were only $4 each tube, and Lil Davies rubons $3, Hoop embellishment $2!

Heidi Swapp Brads $2.50/pack, photo corners $2.50/ pack and Index cards $@



ALL THIS PRODUCT cost me a TOTAL of $102 AUD (thats about $85 USD)... can you believe that! I think you can tell I AM seriously excited to get this much product at such a great price. Personally I think it should always be this way *teheheehe*

And I dont care that is is "out of date" or "not new" or "last season"... whatever, doesnt matter to me.

Needless to say... I am scrapping tonight, well I will *try* too. My main objective this eve, is to get organised for next weekends KiwiScraps Freestylers Convention, with 10 classes to do homework for, there's a fair bit.

Nath is watching his beloved CROWS play tonight...
I must run to have some yummy spag bol he has made us {goregous man!}

EDIT: BTW, the main reason for posting this was to show my gal pal Kyle all the stuff, so she could tell me what to get for her the next day (as she is outta town). A LOT let me tell you *grin* That is both our scrap shopping done for at least another 6 months!!

Enjoy your weekends loves.
Bx