In amoungst the 170 layouts I photographed the other day I found these little gems that I had totally forgotten about: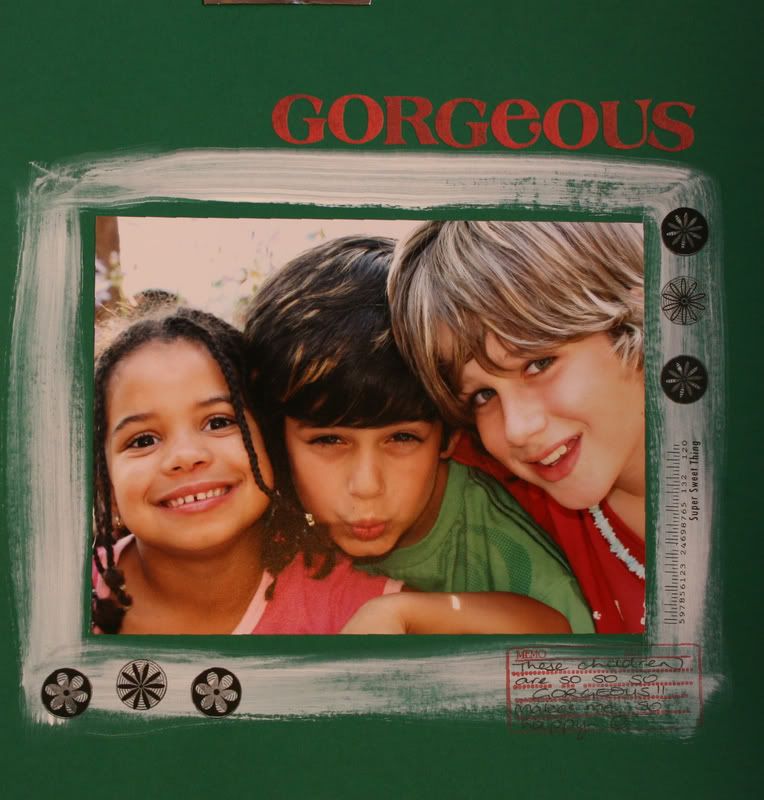 These are my darling friends... Stella I have known since I was 11 years old and she is one of my lifer besties. She is funny and lively, she brings sunshine and joy wherever she goes... and so do her boys Samuel and Nicholas. Stels hubs Jerry is the best guy... would do any thing for you. Love these peeps, only wish we could see each other more often.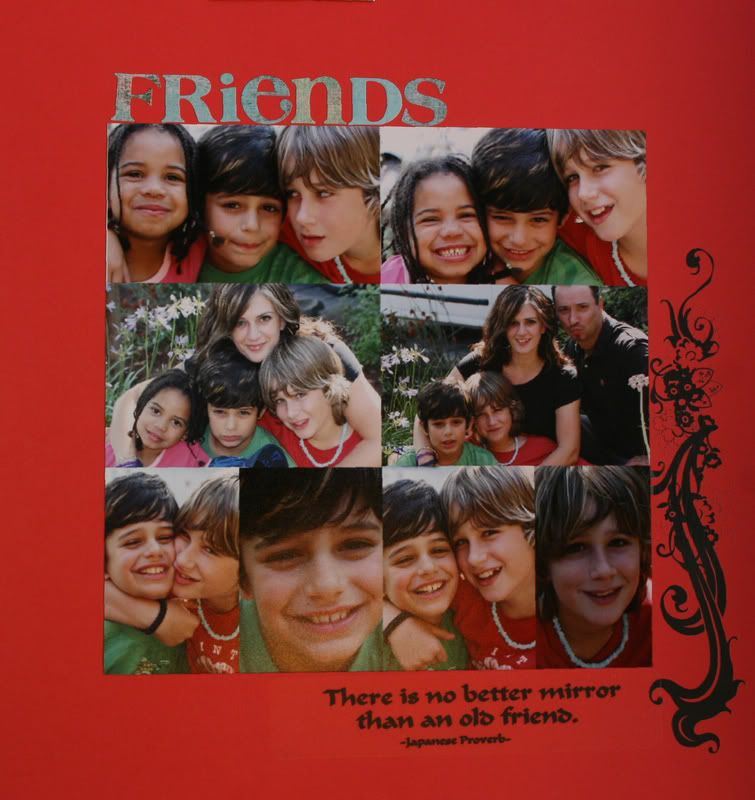 I also had a coffee with the Kimster... we have not spoken in a while and it was great to reconnect with her... I missed her very much. I missed how we laugh together.

The journalling in this layout(by way of stickers) is:
The Gift of Friends. Always this sassy, funny, crazy, sexy, goddess is my friend forever, whatever. This is how I feel about Kimbo...


Friendship is born at the moment when one person says to another "what you too? I thought noone but myself" ~CS LEWIS~
On another matter, I am 18 weeks pregnant today *JOY*... here is a photo Nath took of me recently. Can you imagine how big I am going to get? OH my LORD. I promise I will post the plaster cast I did when I was pregnant with Mikaela... and the one we do with this pregnancy there is already a HUGE difference *grin*:


Love and Peace...
Bx