Inspired me to create these:


These layouts were also VERY inspired by Ayo and her beautiful music! The quotes are lyrics from her debut album.

Josh may also be Mikaela's muse... she was inspired to create this recently. Its the title page of a mini-book she is creating. She is obsessed with writting "chapter" books (as she calls them). I have quite a collection of them... they are so sweet.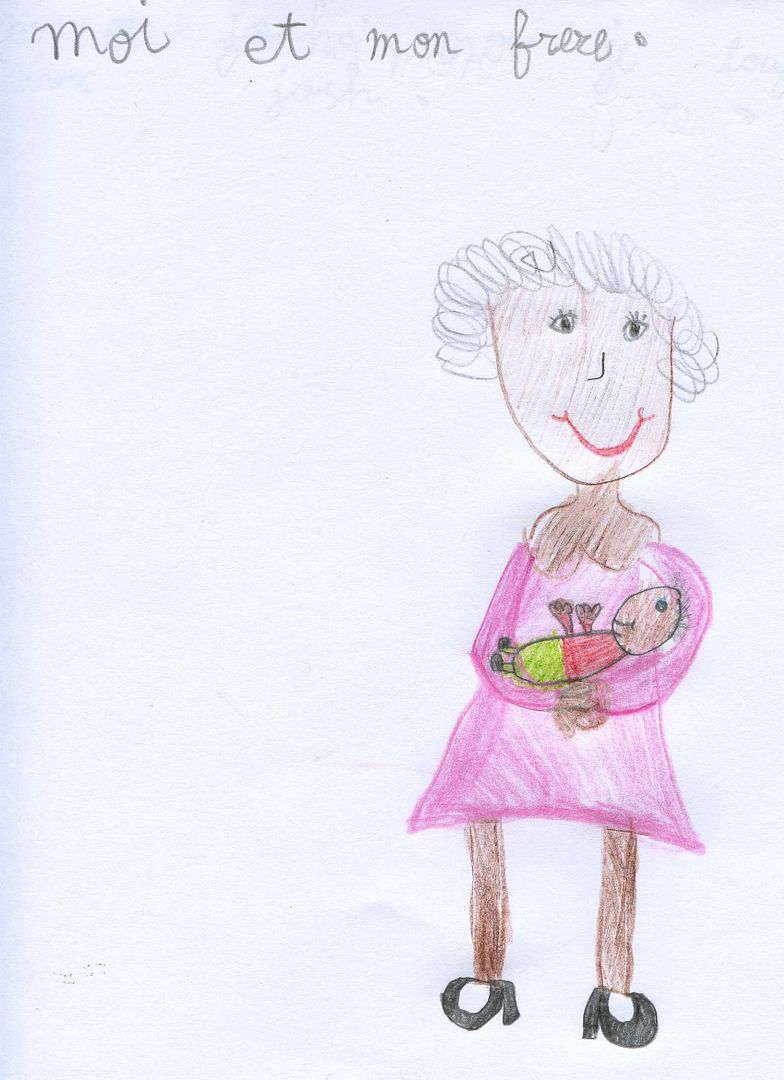 Anne Marie, thanks for your questions in my previous post :) And thanks to all of you who emailed me too :) So here are the answers to your questions Anne Marie:

(a)I love the look of using white pens for journaling and hand-drawing doodles, but I'm having trouble finding a white pen that won't quit on me the 2nd time I use it! What brand do you use? I use Uni-ball Signo, they are my favourite by far. I also use a Bic Correction Pen, Wite Out too... idea from classes I have taken with both Em and Celine.

(b)I've just applied for my first Design Team. I know there's amazing talent out there and my chances are so slim ... but I'd like to keep trying. Any advice? Just keep applying, submit EVERYTHING. Even the layouts of yours that *YOU* dont particularly like, someone else will LOVE. We are our own worst critics. Mainly just ignore the rejections and keep going :)

(c)What are your "can't live without" scrapbooking embellishments? Ehmmm, good question! Is paint an "embellishment"??? WeeeeeL I would have to say chipboard, letters, shapes. Also prima flowers (LOVE THEM) and buttons. I go though phases, like everyone I suppose. My style is just like me, ever changing and evolving.
For your questions Anne-Marie I am sending you a RAK (you have inspired me to another purge of my scrap room)... email me your addy :)

I hope you are enjoying the last few days before Christmas. I ***LOVE*** this time of year, its just gorgeous. The sun, the warmth, the anticipation and excitement mounting in Mikaela...

We've done all our shopping, well Nath is out now getting my gifts, but other than that we are DONE :)

Peace out...
Bx