I think Christmas gifts are getting easier and easier, or maybe its just me (I used to make lavendar bath bombs for my girl pals, now not so much :() just dont have the time.

So this year Mikaela made** some noodle boxes filled with lollies for her class mates and friends. We had a great time putting the gifts together. ** we didnt actually MAKE the noodle boxes, they were premade. Cheap as chips too, like $4 for 5 of them or something like that. Basically with the boxes and the lollies the gifts worked out to be less than $1 each. JOY :)


Mikaela also made cards. We acually made the cards back on the 2nd, Mikaela was really good at stamping and writing the message on about 20 cards. The whole production line set up went pretty well. There were a number of steps, 1. stamp top front, 2. stamp Merry Christmas 3 times, 3. ink the edge of front, 4. write message inside of card, and 5. stamp 5 times inside of card. We got out of sync a few times, but all in all it was smooth sailing and Mikaela was really happy and excited to be making gifts for others.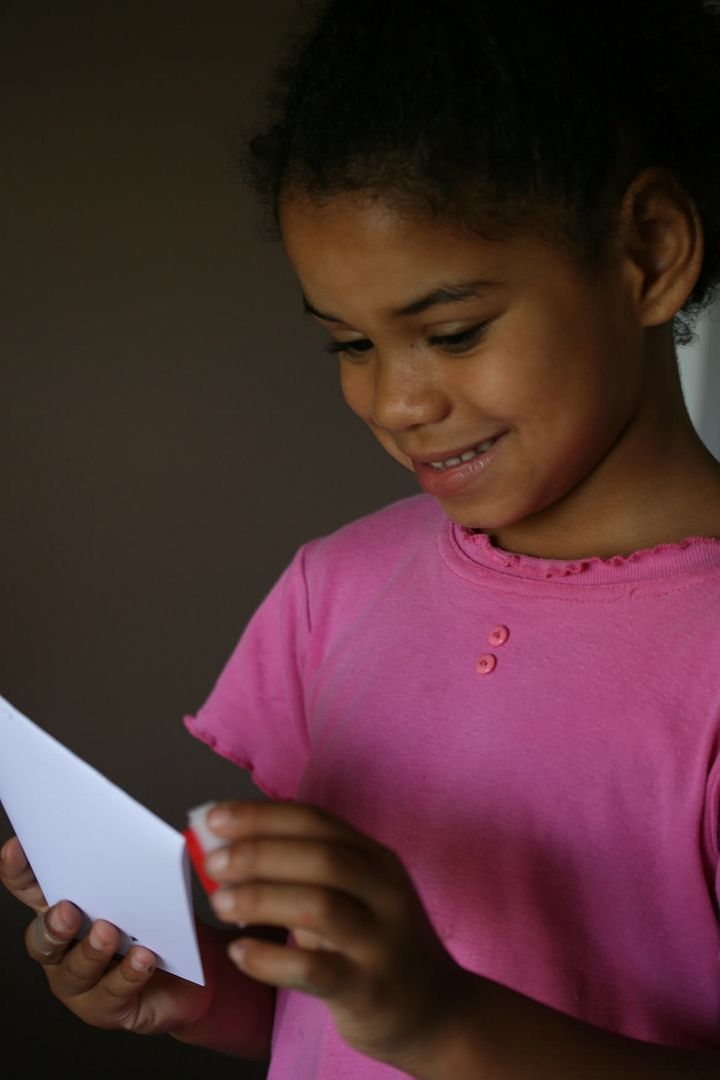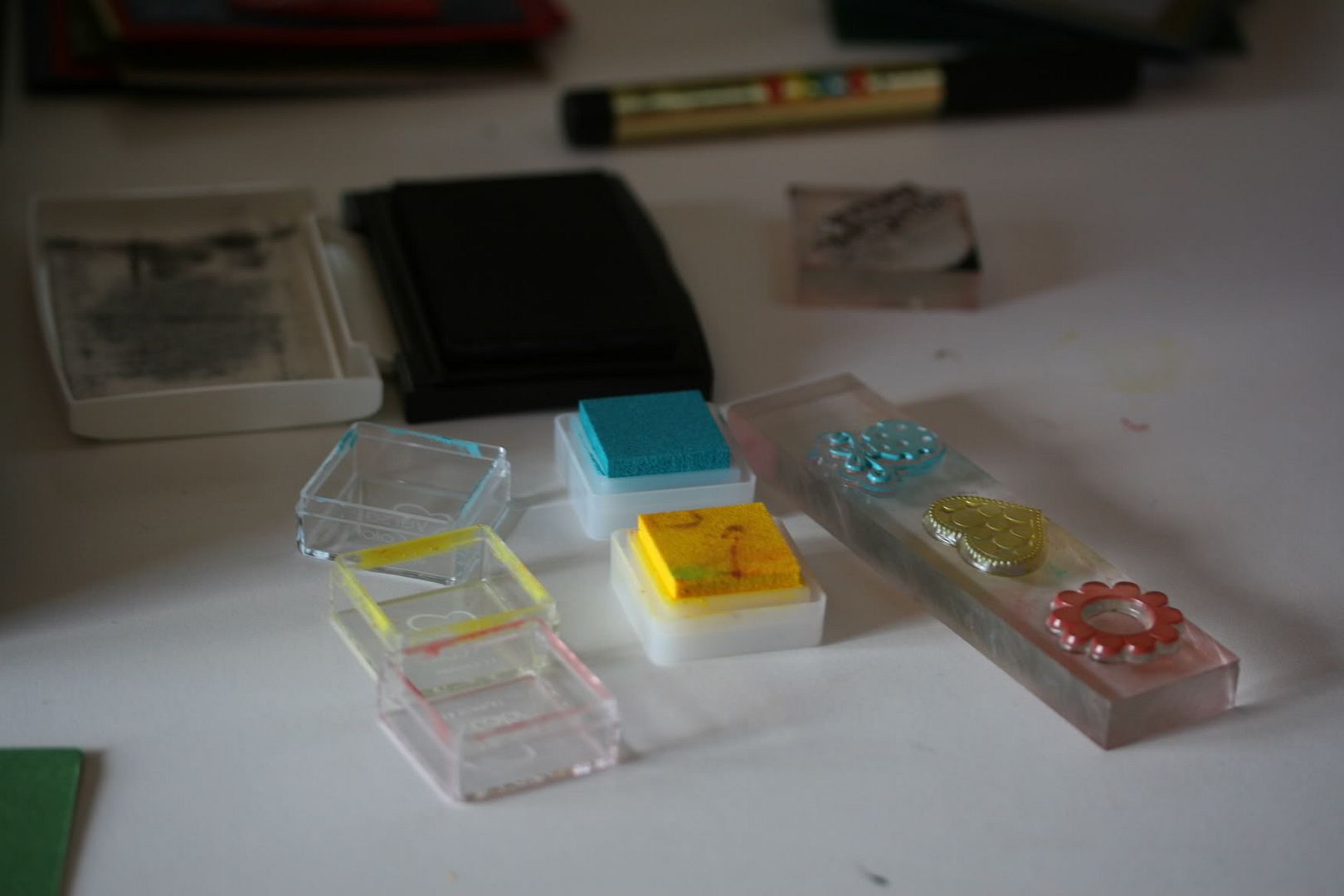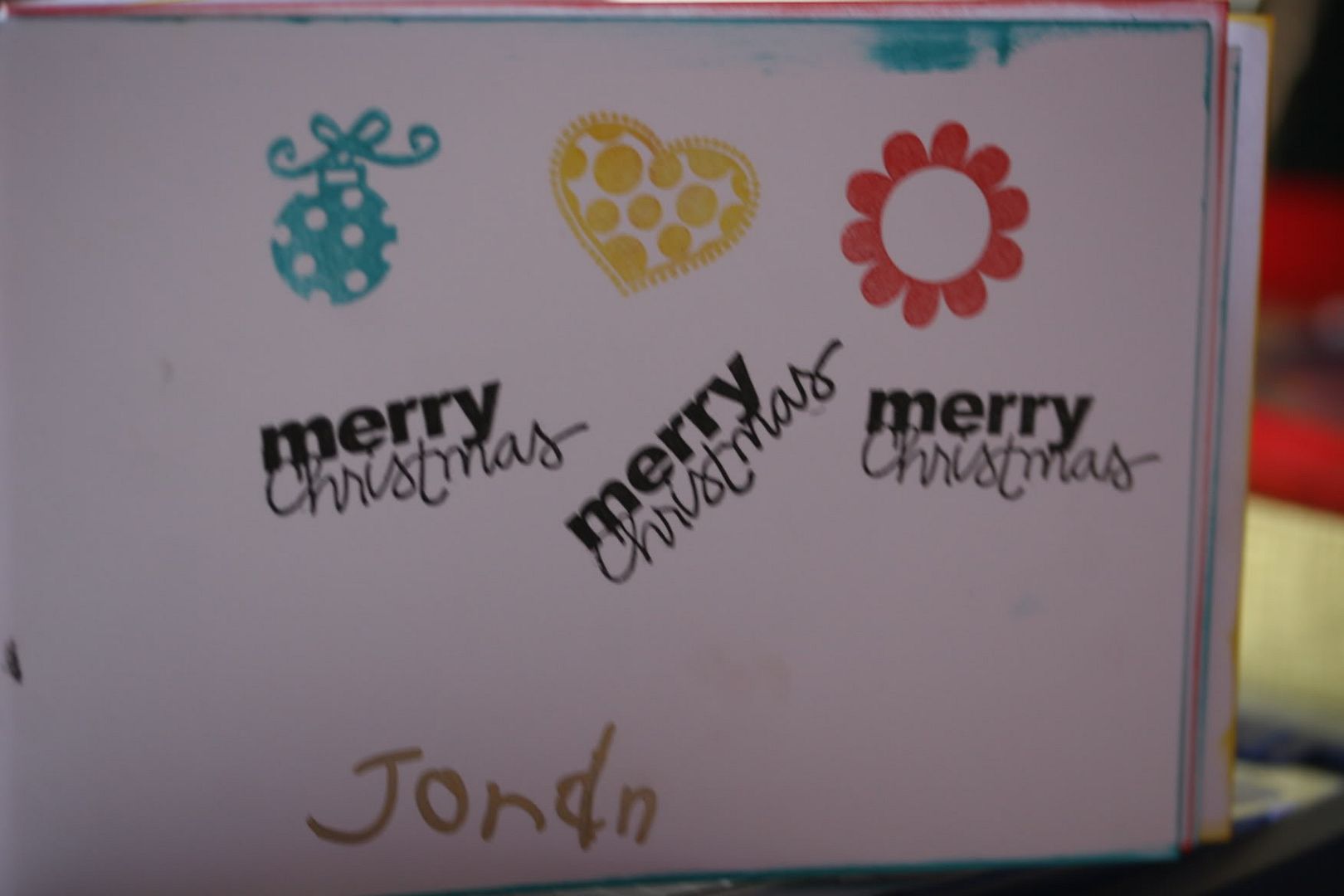 Happy ME. Happy Mikaela... and I am pretty sure today there will be lots of happy kidlets too.

Nath is seriously counting down the days, TWO more days and he is home with us full time for about 2 weeks JOY JOY JOY.

Oh and we just got her teachers a bottle of red. Lazy but useful, no? LOL

Happy Days...
Bx