In our city centre on Saturday night... was spectacular.

Mikaela had a ball.

She MADE me get up and dance with her to "All I want for Christmas is You" (yeah really twisted that rubber arm) !!

Which of course made me cry, despite the fact that I was the only adult amoungst a group of very groovy, happenin' kids..... in front of hundreds of onlooking adults.

That song.
Her smile.
Got me.

Thankfully Nath took HEAPS of photos and I am looking forward to creating a nice collage with them.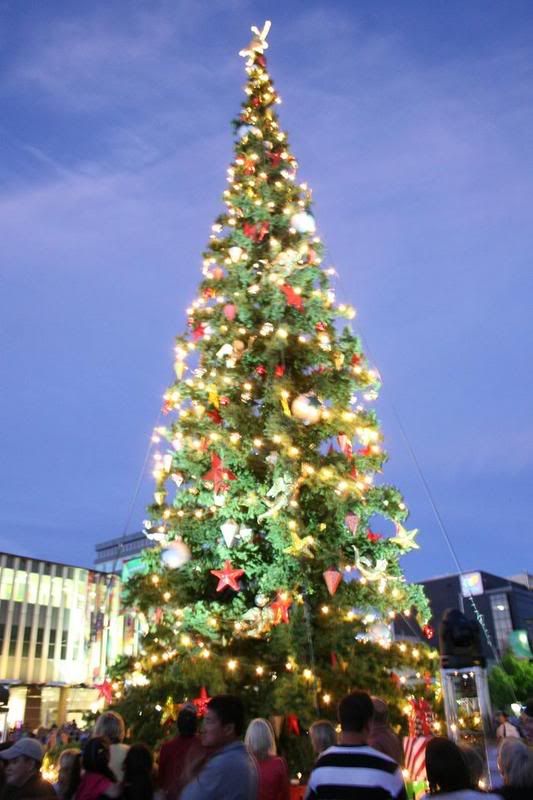 All the carols were brilliant... the band was great.
We bumped into an old friend, Sheridan and her two boys (twins), and naturally Mikaela joined up with them, more dancing and much excitement ... and oh my...
W H E N Santa arrived !!
If I had any really thoughts on the Santa sitch... her excitement certainly gave me a good indication as to where to go with it.
And so I will for as long as I can...
I encourage her to believe in Angels and Fairies... Santa is an angel! Its all good!
((hugs)) and love and .... its beginning to feel a LOT like Christmas!!
JOY
Bx