Shimelle's "I have to confess" mini album was so much fun!
*I* of course could only think of two things... my dear darling helpful guy had to give me most of them. Bhahahaha

My confessions are:


I can NOT keep a secret... you know the GOOD ones about *ME* or my family. I just can not keep my mouth closed!!
I hate cleaning the fridge... say no more!
My studio is always MESSY... usually always, very ocassionally it is SPOTLESS, for a whole two seconds a month.
I am a spend thrift... well ~ I am after all ~ an artist *grin*
I am NOT a morning person... really I *love* staying up late.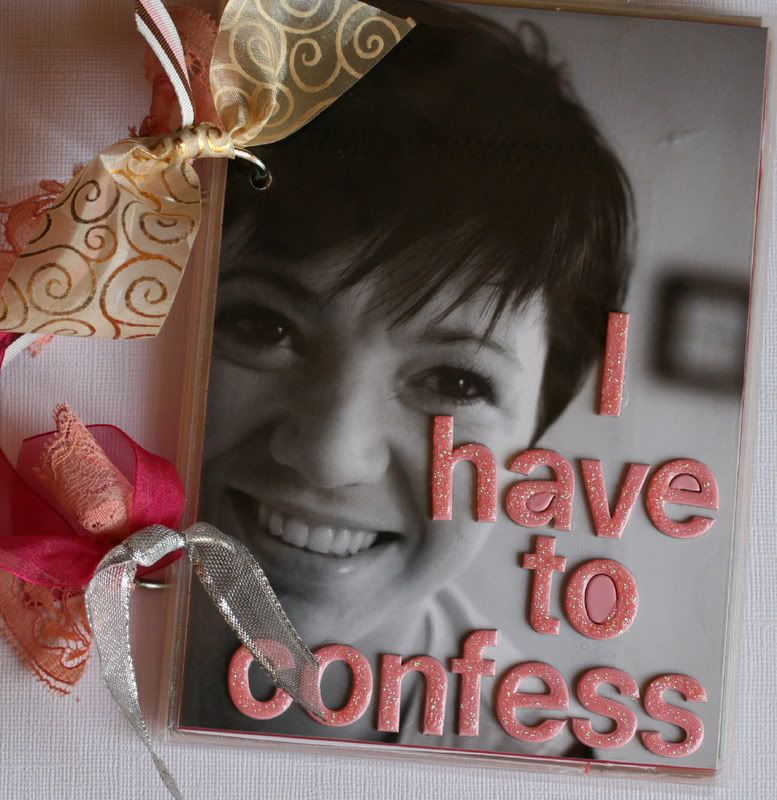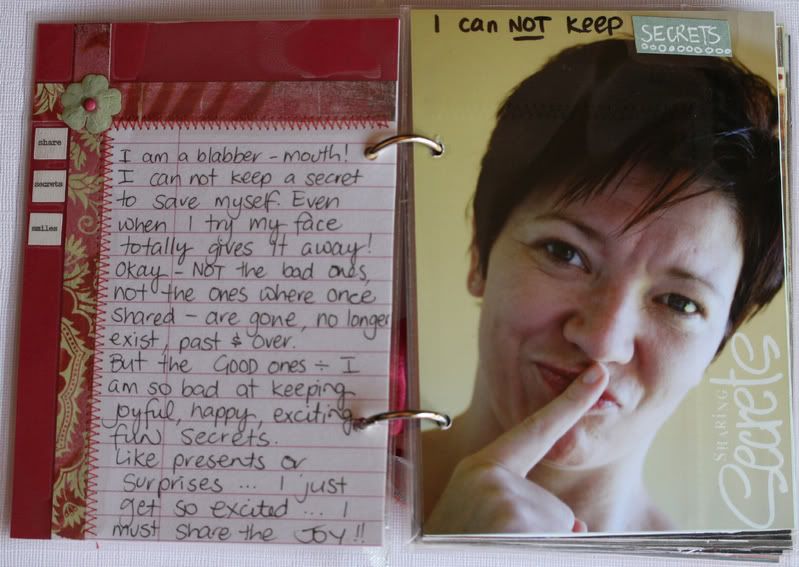 I loved doing this album, tho it did take some time.
Enjoy your weekend lovelies... Nath and I are off to Adelaide to see his parents and go to a party....
Bx