As Nath said to me as we walked (me a little uncomfortably) to the movie (nice one, I got a free pass in the mail this week :-))...last night "honey, you're on the home stretch" with this pregnancy. I still have a ways to go, thankfully my anxitey has been taken over by pure excitement... basically I am totally obsessed (really?? LOL!) - ALL I can think about is meeting our little babe. That 4d scan made me even MORE obessed than I was before, if that is at all possible, plus lots of other little babes arriving to the world. Its a wonderous time in our lives and we are so very blessed... this I know.

However, it is nice to break away from the obsessing from time to time (or just redirect it)! Thankfully I have tonnes of other things going on to keep me occupied, a couple of which are:

* Mikaela is on school holidays for two weeks... this week she was in a swim focused program, I went with her on Thursday morning - it was so nice to just hang out together for a few hours and limit the gravity pull on my body. Mikaela is getting so big now!! She and Nath are out for their usual Saturday morning bike ride.

* My gal pals and I have an annual weekend retreat at a dormitory style conference centre about half an hour out of town... we are all so excited - scrapping with great friends from 8pm Friday to 5pm Sunday, and they put on some pretty fabulous (okay probably NOT fabulous as such, but I am not cooking.. and for me THAT is fabulous enough :-)) meals... which leads me to the next matter keeping me occupied...

* ""Operation Organisation"" is under way... so far I have about 11 projects conjured in my mind and only 4 of them are "set to go" Last year I got some 43 layouts done in the weekend (all pretty simple). This year my focus is albums and mini albums - and I suspect I am being rather too ambitious, but that is kewl! Once I have them all prepared, they are set to go... and I can do them at anytime!

* My travel journal from our recent Europe/Asia trip remains "a work in progress" and I need to get all the journaling typed up for my 12x12 album (argh!!)... so here are some sneak peaks of where I am at with it so far: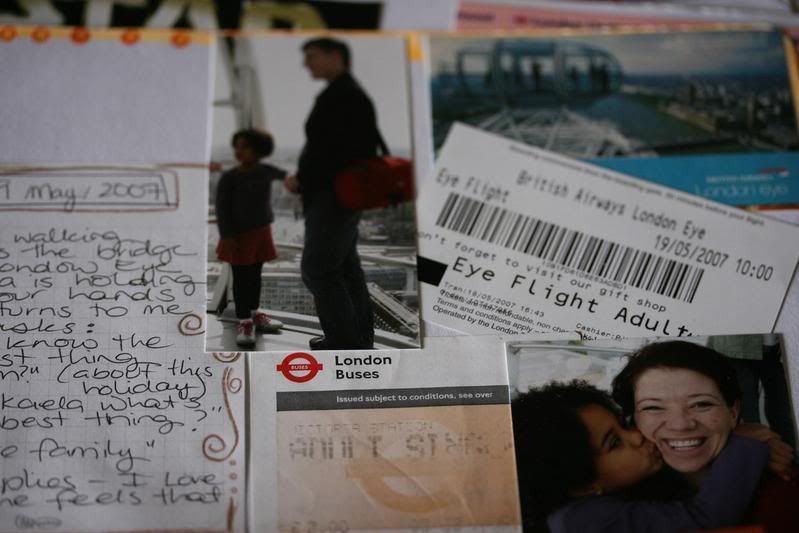 Yesterday I was totally spoilt by my dear friend Kylie, who bought me the latest Basic Grey range, collection pack (Infuse), as a belated birthday gift! She is such a darling :-)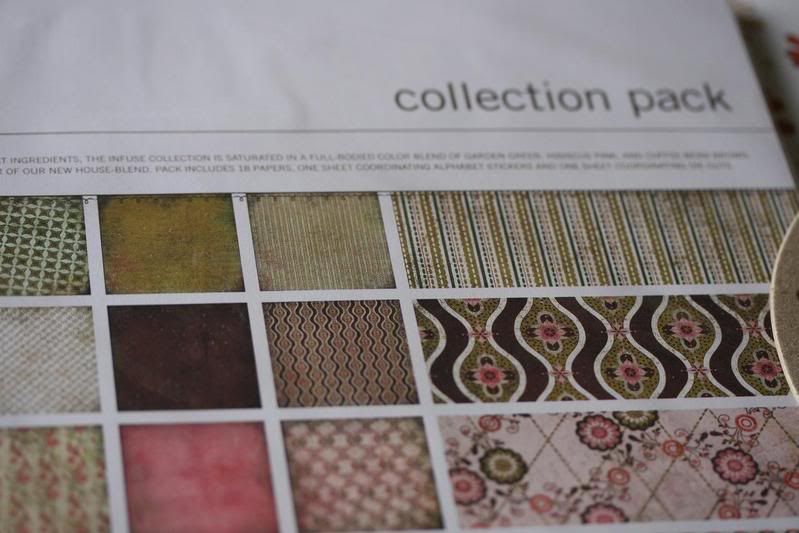 Nath and Mikaela just got back... Nath collected this from our PO BOX... another little goodie for me (Kyle, you will LOVE LOVE too)...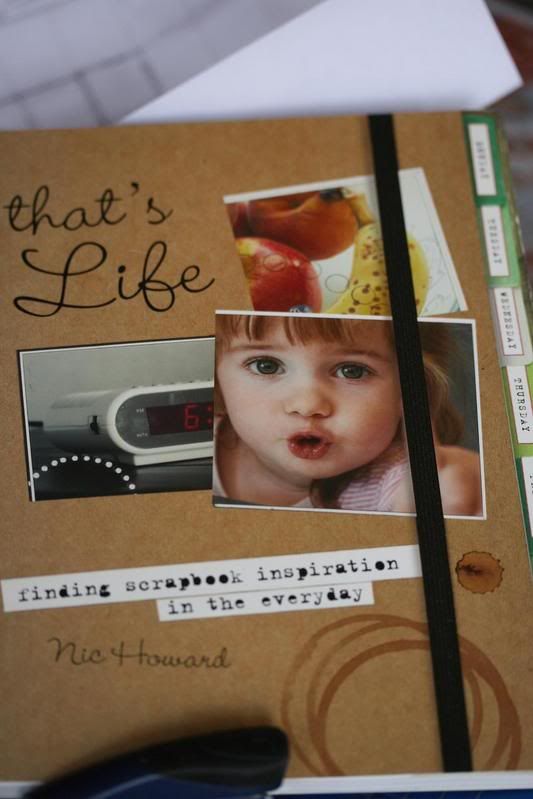 Right now... we are listening to Beethoven for babies (BTW, do you think? If *I* dont like too much beethoven.. the babe wont?? LOL!!)... as Mikaela creates a canvas masterpiece... and I get on with my travel journal!! Nath is off to work for a couple of hours...

Tonight we are having family movie night, watching BarnYard, enjoying popcorn and snuggling on the couch all together.

Tomorrow my gal pal Kim is coming over for a few hours of scrappin time (seems like forever since I scrapped with her)... JOY JOY JOY.

Enjoy your weekends lovelies... I hope your heart is smiling :-)
Bx